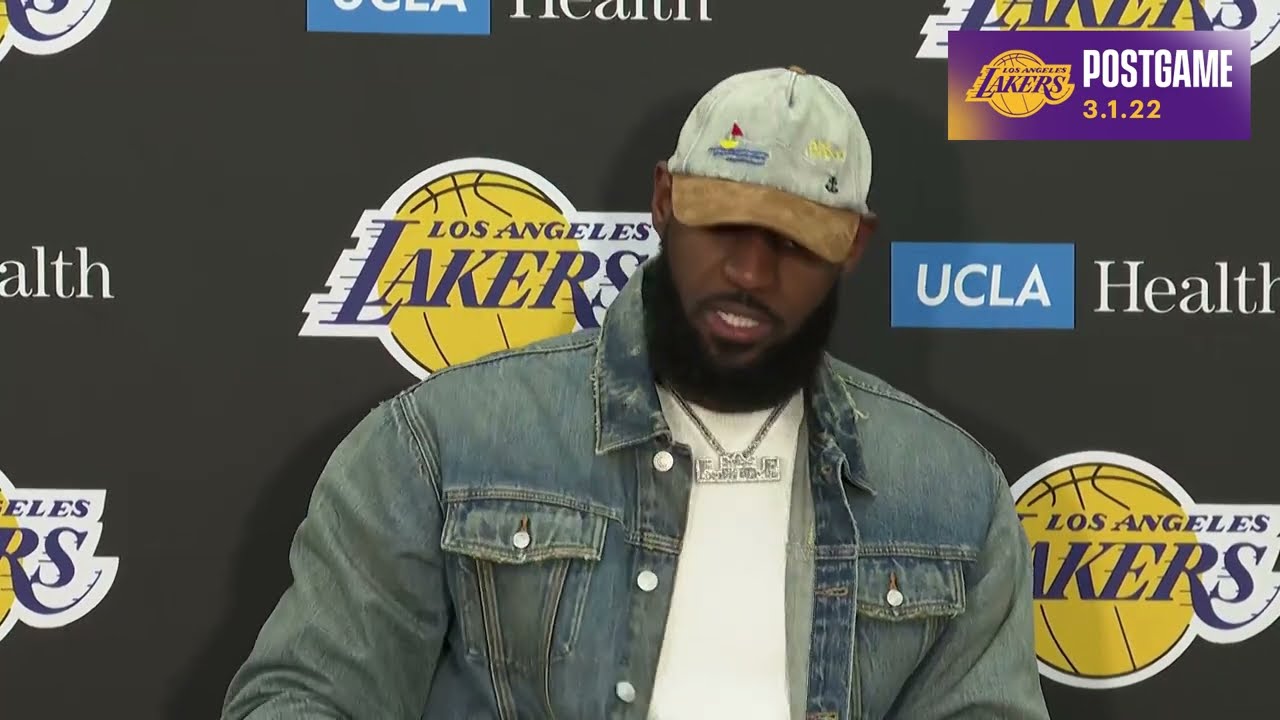 NBA
'We still have games to play' — LeBron James insists Lakers' season not over
'We still have games to play' — LeBron James insists Lakers' season not over
It took the Los Angeles Lakers just one season from being an NBA champion to what they are now. Things are looking pretty bleak for the Lakers around this point of the season, as they are on the brink of missing the playoffs with 10 defeats in their last 13 games.
In the Western Conference, the Lakers are sitting in the play-in tournament position, and they are just two games away from dropping out. Some argue that the Lakers are virtually tied with the 11th seventh–seeded Portland Trail Blazers since they have played two more games.
However, although things are looking down for the team, Lakers' superstar LeBron James still insisted that he would not give up on the season.
"We still have games to play," said the veteran 37-year-old forward. "Until you stomp me out, cut my head off, bury me 12 feet under, then I got a chance. So that's my confidence."
The Lakers do have games to play in the season, 20 more, to be exact. But they are currently missing a key player in Anthony Davis to injury. He will get re-evaluated within a couple of weeks.
No one knows how the rest of the season will turn out for the Lakers, but many are skeptical about their chances, and justifiably so.
LeBron James

LeBron Raymone James Sr. is an American professional basketball player for the Los Angeles Lakers of the National Basketball Association . Nicknamed "King James",

wikipedia

Los Angeles Lakers

The Los Angeles Lakers are an American professional basketball team based in Los Angeles.

wikipedia

Anthony Davis

Anthony Marshon Davis Jr. is an American professional basketball player for the Los Angeles Lakers of the National Basketball Association . He plays the power forward and center positions.

wikipedia