>
Soccer
France blames Liverpool fans for ticket problems during Champions League final
France blames Liverpool fans for ticket problems during Champions League final
Real Madrid beat Liverpool 1-0 in the final of the European Cup/Champions League on Sunday at the Stade de France to win the title for the 14th time in their history.  Vincius Junior scored from close range in the 59th minute off a pass across the goal from Federico Valverde.
The final was marred by drama and chaos for Carlo Ancelotti's men despite their memorable win against the Reds. After some fans attempted to force their way into the stadium, the kickoff was delayed for 35 minutes. Pepper spray, tear gas, and pepper spray canisters were allegedly used by the French police to control the fans at the Liverpool end. But in the end, Real Madrid emerged triumphant.
France blames Liverpool fans
After the chaos of Saturday, French Sport and Home Affairs officers blamed the Liverpool fans but gave no details on how they were sure the fraudulent tickets were in circulation. French sports minister Amélie Ouéda-Castéra blamed delays in entering the stadium for the problems with personal checks, although did not say when they were supposed to arrive at the stadium on the outskirts of Paris.
30,000-40,000 people were without tickets or fake ones and that "everyone wants to ensure this will never happen again". Some people had bought tickets and were deprived of a match and we would like to say how sorry we are to all those people because their Saturday night experience was completely spoiled. We have asked UEFA those people should be identified and could be compensated soon to try and overcome their frustration.
- French Sports Minister Amelie Oudea-Castera
"There was massive fraud at an industrial level and an organization of fake tickets because of the pre-filtering by the Stade de France and the French Football Federation, 70% of the tickets were fake tickets coming into the Stade de France"
- Interior Minister Gerard Darmanin
UK Government has its concerns
The UK Government said it is extremely concerned about the treatment of Liverpool fans by the French authorities, which blamed the fans for the unrest at the Champions League final amid overcrowding outside the Stade de France. Tear gas and pepper spray were used specifically against Liverpool fans and aimed at children, a tactic Darmanin defended in preventing deaths.
"deeply irresponsible and contrary to the video and witness accounts from multiple Liverpool fans on the ground"
- Joanne Anderson - Mayor of Liverpool
"The images are lamentable, they are disturbing because we can clearly see that we are not prepared for events such as the Olympic Games"
- France's far-left leader Jean-Luc Mélenchon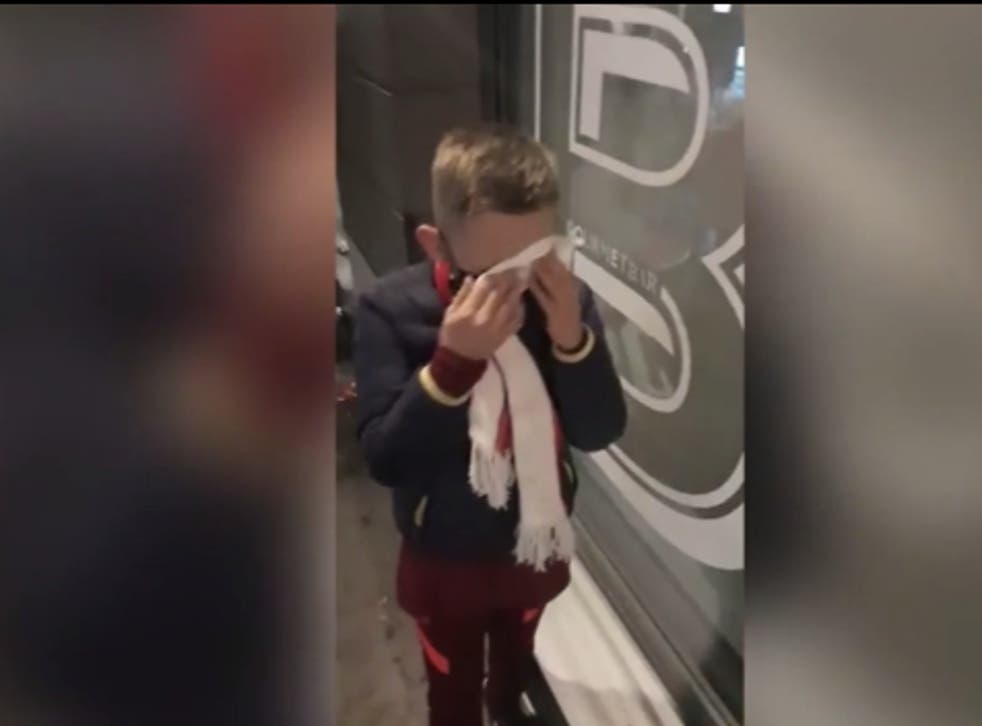 2022 UEFA Champions League Final

The 2022 UEFA Champions League Final was the final match of the 2021–22 UEFA Champions League, the 67th season of Europe's premier club football tournament organised by UEFA,

wikipedia