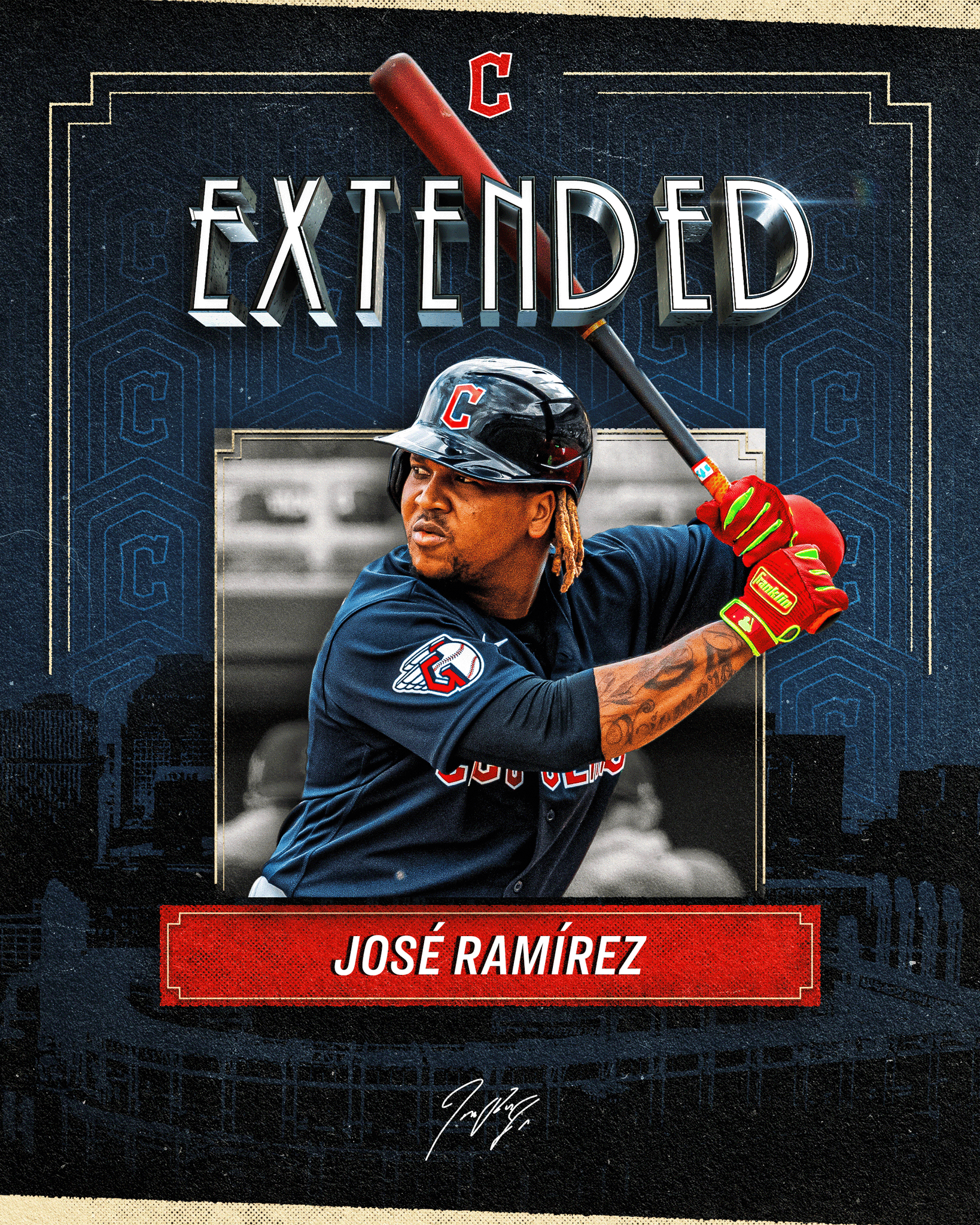 MLB
Details released on Jose Ramirez's seven-year, $141 million deal with Guardians
Details released on Jose Ramirez's seven-year, $141 million deal with Guardians
The Cleveland Guardians have formally offered a new seven-year, $141 million contract to All-Star third baseman Jose Ramirez.
Ramirez, who previously signed his five-year, $26 million deal back in March 2017, will have an $11 million team option for 2022 and a $2 million buyout, including a $13 million option for 2023, as per ESPN.
"We're thrilled to reach a contract extension with José Ramírez that will keep him in Cleveland for the foreseeable future," said Chris Antonetti, Guardians' president of baseball operations. "José has been such an integral member of our organization and will continue to be a cornerstone of our club moving forward."
Antonetti later thanked the 29-year-old for his decision to stay in Cleveland and praised his impact on the city.
"José has established himself as one of the best players in the game, and beyond that, he's an incredible competitor and teammate. … We deeply appreciate the commitment that José has made to our team, franchise and city, and we look forward to building our future clubs around him," the president added.
Ramirez himself responded to his new contract with a simple four-word reaction on his Twitter, "This is my home!!"
Ramirez made his MLB debut with Cleveland back in 2013 and has a .280 (999-for-3,570) career batting average with 248 doubles, 29 triples, 166 homers, and 554 RBI.
He also finished third in AL MVP voting two consecutive years in 2017 and 2018, and later second in 2020, and sixth last season.
Cleveland Guardians

The Cleveland Guardians are an American professional baseball team based in Cleveland. The Guardians compete in Major League Baseball as a member club of the American League Central division.

wikipedia

Chris Antonetti

Chris Antonetti is the current President of Baseball Operations for the Cleveland Guardians. Antonetti is a graduate of Georgetown University and University of Massachusetts Amherst.

wikipedia

José Ramírez (pitcher)

José Altagracia Ramírez is a Dominican professional baseball pitcher for the New Jersey Jackals of the Frontier League. He played in Major League Baseball for the New York Yankees,

wikipedia